Proactive PT
An Active Recovery Requires a Proactive Approach
1190 Lisbon St. Lewiston, Maine, 04240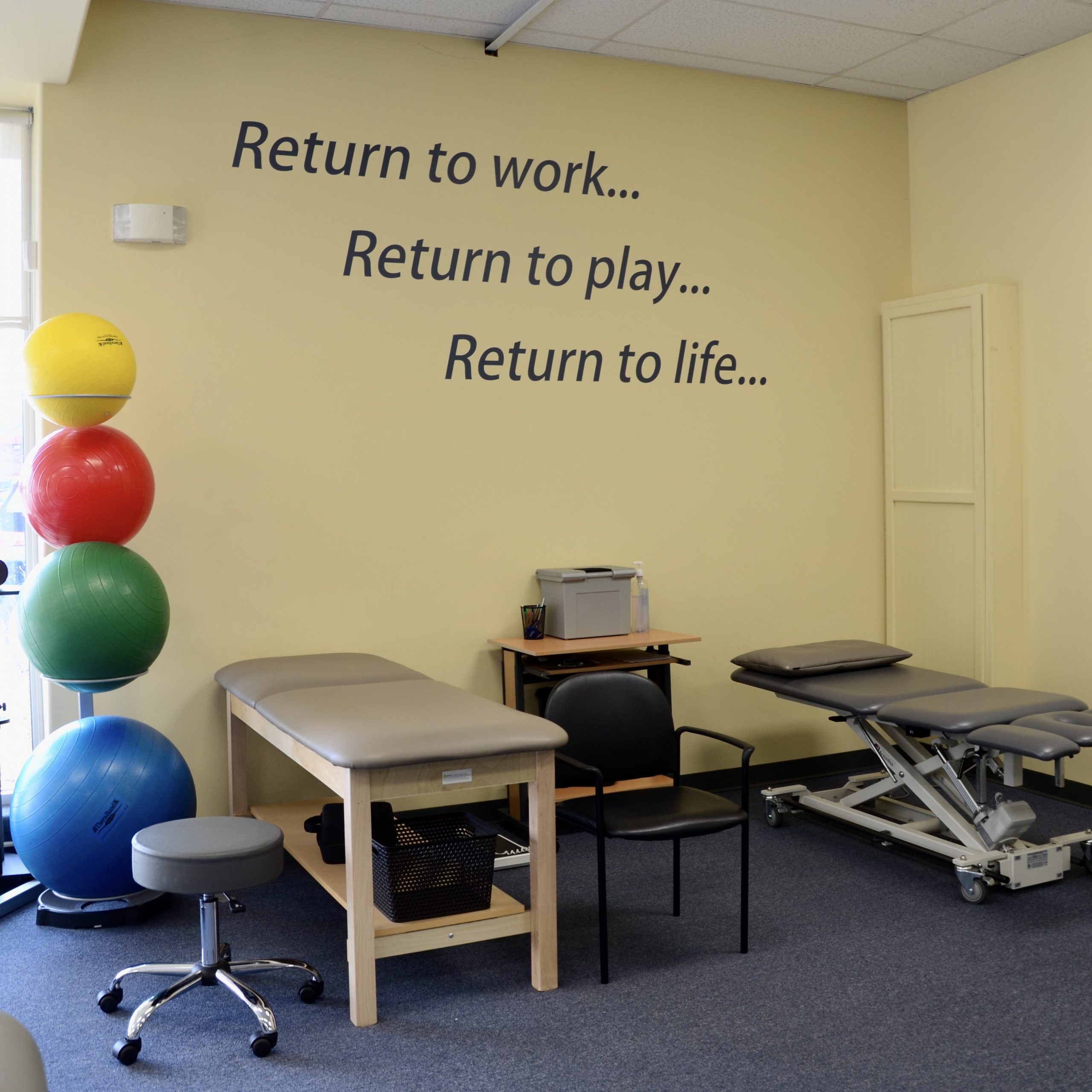 Our Mission
At Proactive Physical Therapy, we involve the patient, educating you every step of the way to ensure maximum outcomes. We provide you with the knowledge to help yourself, creating an efficient and effective use of your time and money while establishing a good communication between the therapist, patient, and referring physician.
We also promote positive lifestyle changes as an important component of our programs. By doing this, we help you improve your physical condition with life-long self management and preventative measures in all treatment plans and guarantee a comprehensive and personalized approach.
Learn about how we are responding to the Coronavirus pandemic
Featured Services
The philosophy of Proactive Physical Therapy is to establish a relationship with our patients in order to achieve the best possible outcomes. We feel that our patients deserve a positive environment and a personalized rehab program that suits their lifestyle and offers practical solutions. We strive to make physical therapy as positive an experience as possible incorporating a variety of interventions to stimulate change and recovery. You will see the same physical therapist every session allowing a level of comfort and communication necessary for the best possible outcome in the shortest amount of time.
Spine Care
We use the best current evidence to ensure the interventions we prescribe optimize your outcome. There is no one-size-fits-all approach to spine pain. A careful evaluation and accurate differential diagnosis is the key to understanding your problem and the best solution. 
Vestibular Rehab
Dizziness, Positional Vertigo (BPPV), Gait and Balance deficits can have a profound impact on a persons safety and quality of life. Vestibular disorders can be complex and involve many systems of the body. We take the time to carefully determine what is causing the problem so we can work with you to apply the appropriate intervention or even guide the appropriate referral to a medical specialist if needed.
Sports Medicine
We are the area's trusted resource for getting athletes back on the field. We collaborate with the region's finest sport medicine medical teams to keep you in the game. We specialize in orthopedic surgical recovery, overuse injury, post-concussion syndromes, as well as throwing, skating, and running injuries. We also work with many athletes on injury prevention strategies.
Hours
Monday - Friday: 7:00am - 6:00pm
Saturday: CLOSED
Sunday: CLOSED